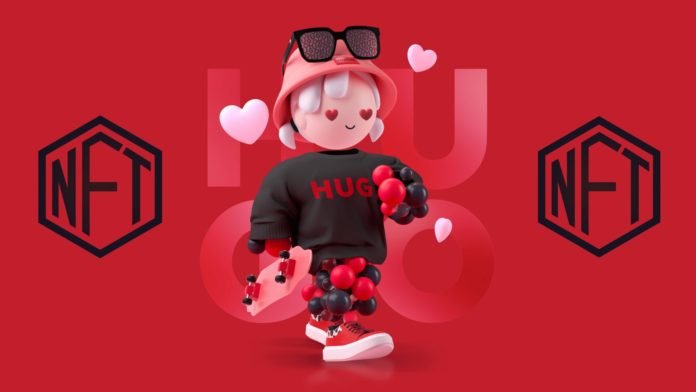 1000 animated tokens from the series "Accept your emotions" will be presented in early November
fashion house Hugo Boss has announcement a partnership with Web3 Imaginary Ones company to launch the brand's very first NFT collection. The presentation is scheduled for early November.
The collection, titled embrace your emotion Where EYE, will consist of 1,001 animated 3D elements. With this project, Hugo encourages users to boldly accept their emotions, whether bad or good, says the project description.
The special 5 NFT will feature animated characters representing joy, sadness, fear, anger and love. Another character will combine all the qualities of these five heroes, it will be auctioned off for charity, timed to coincide with World Mental Health Day (October 10).
Miah Sullivan, Senior Vice President of Global Marketing & Brand Communications at HUGO BOSS, said:
"The metaverse is an exciting new space for fashion brands, a space full of potential for HUGO. We are thrilled to partner with Imaginary Ones to offer a NFT collection of stunning 3D assets that not only allow us to further explore this virtual world, but also share a message of self-acceptance and being true to oneself, which is at the heart of what HUGO stands for".
Of the remaining 1,000 tokens, 500 will be available for exclusive t-shirt buyers and another 500 will be available for NFT carriers of other Imaginary Ones projects and participants in the contests that will be held on the social networks of the company Web-3 from October 4.
Clément Chia, co-founder of Imaginary Ones, said:
"Imaginary Ones is humbled and honored to partner with HUGO and be the first born in Asia NFT collaborative project with an international fashion brand. We share HUGO's values ​​and commitment to contributing to an inclusive and equitable world. With this partnership, we aspire to strengthen Imaginary Ones' presence beyond the Web 3.0 space and advance our cause in embracing inclusivity and diversity everywhere."
High resolution images can be downloaded from:
https://galleries.launchmetrics.com/p/hugoboss-production/showrooms/6332e4aaa3b0036df910b63b