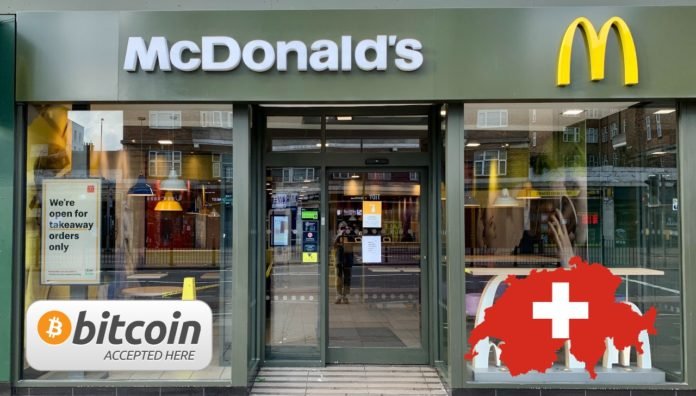 A fast food chain is conducting an experiment in a European city of 63,000 people. You can also pay with USDT stablecoin
A McDonald's restaurant in the Swiss city of Lugano has started accepting cryptocurrencies. The video about ordering to the institution on his Twitter was published by Bitcoin Magazine. The set up accept bitcoins and Stablecoin USDT from Tether for payment.
Pay with #Bitcoins at McDonald's in Lugano, Switzerland 🇨🇭 pic.twitter.com/d9ar28u9mH

—Bitcoin Magazine (@BitcoinMagazine) October 4, 2022
In March 2022, the city of Lugano recognized bitcoin, USDTand the LVGA token as legal tender. The city has also signed a memorandum of understanding with Tether, under which the company established two funds – $106 million to support crypto startups and $3 million for local stores and businesses.
Residents can pay taxes with cryptocurrencies. It is assumed that in the future they will also be able to pay with digital currencies for parking tickets, utility bills and university studies. Over 200 stores and businesses will accept cryptocurrency for goods and services.