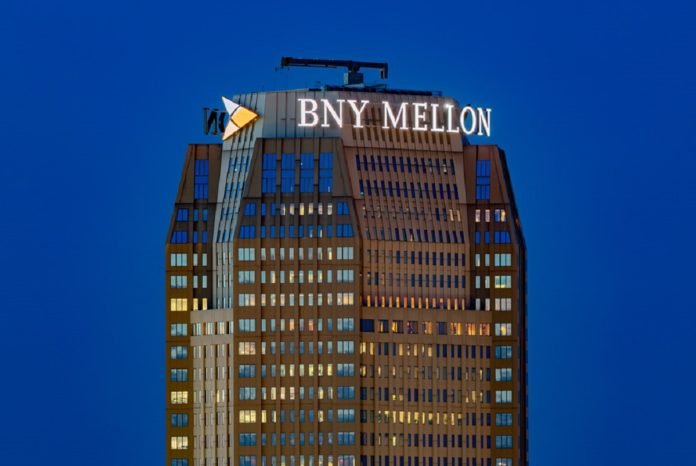 BNY Mellon has issued a license from the regulator of the State of New York to work with two cryptocurrencies
The oldest bank in the United States, BNY Mellon, has begun providing cryptocurrency custody services, writes The Wall Street Journal . To do this, the company received a license from the financial regulator of New York.
The bank will store the keys needed to access the cryptocurrency and transfer it, as well as provide accounting services for bitcoin and Ethereum.
BNY Mellon claims to be the first of eight U.S. systemically important banks to provide custody services for cryptocurrency , allowing customers to use a single custody platform for both traditional and cryptocurrency assets. Founded by Alexander Hamilton, BNY Mellon is the first large U.S. bank to safeguard digital assets alongside traditional investments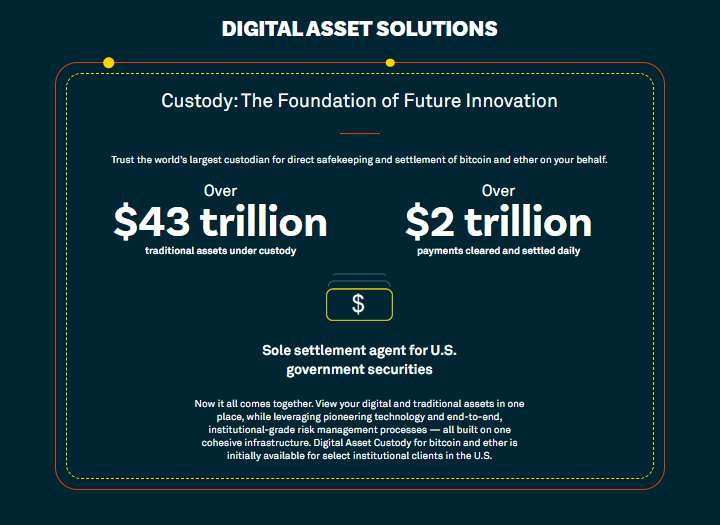 Digital assets have clearly made their way into the mainstream. Our most recent report outlines the evolution of cryptocurrency — how they are reshaping the financial ecosystem — as well as the infrastructure and collaboration required to help cryptocurrency reach full maturity and integrate seamlessly with traditional assets.
"Digital assets are transforming the world and gaining traction in our financial ecosystem." BNY Mellon is dedicated to building a bridge to the future by leveraging centuries of trust and innovation."Roman Regelman Chief Executive Officer of Asset Servicing and Head of Digital
In the summer of 2021, BNY Mellon joined a coalition of six banks that are planning to launch Pure Digital, a digital asset trading platform. Then the bank said that they would introduce infrastructure for working with cryptocurrencies as the regulatory framework appeared.
The move suggested that traditionally staid and conservative custodians, which protect assets for some of the world's largest asset managers, are seeing an increase in client interest in trading cryptocurrency .
"We have spoken to all of the top-tier banks, but we believe custody banks were some of the first to see demand, so they are now more advanced," said Pure Digital CEO Lauren Kiley.